Laser Skin Rejuvenation
Lighten Your Dark Spots, Remove Acne Scars And Rejuvenate Ageing Skin.
Discover More
What is Skin Rejuvenation?
Laser Skin Rejuvenation treatments have the ability to be customised to your unique skin conditions and concerns, combating a range of issues including redness, wrinkles and pigmentation. Dr Yaser's elite laser technologies work to stimulate the body's natural healing response to trigger the production of new collagen and elastin fibres to rejuvenate skin. This process is called 'Neocollagenesis' and begins to occur after 28 days.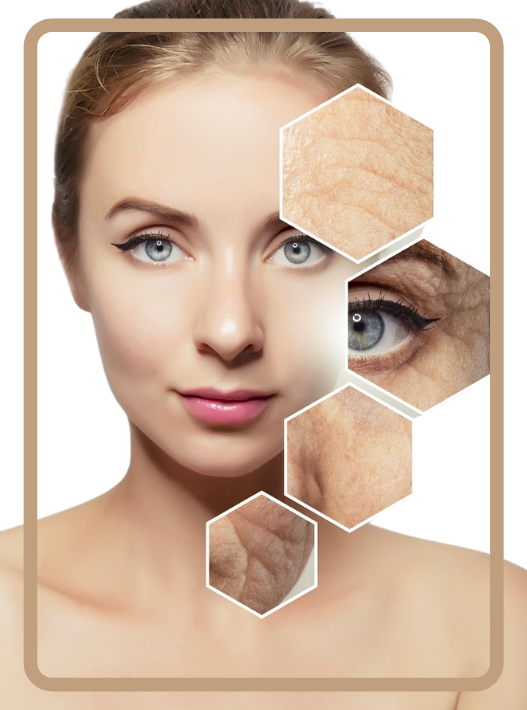 Laser Skin Rejuvenation Is Best For

Dullness

Enlarged Pores

Facial Veins

Lines And Wrinkles

Pigmentation

Redness
Real Clients
Real Results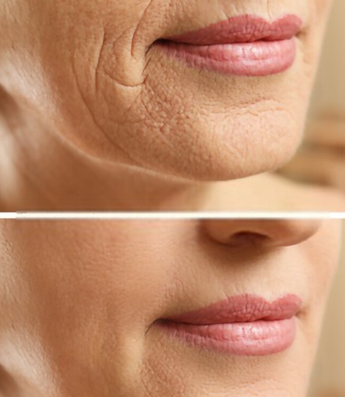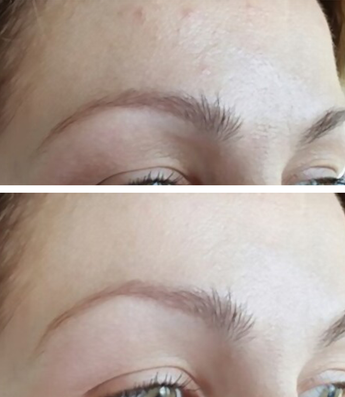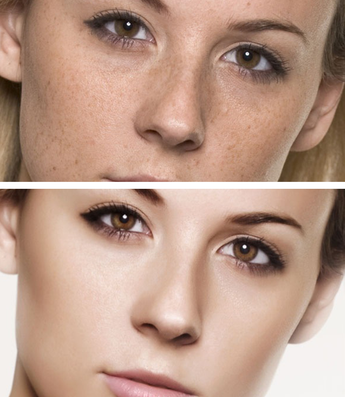 Laser Skin Rejuvenation Treatment
How does it work? What does it treat?
Laser Skin Rejuvenation utilises various types of laser wavelengths and technologies to improve
the skin's appearance and treat a number of common skin concerns. Skin Resurfacing treatments
work to remove the top layers of skin cells, revealing new fresh skin below.
1ml Skin Clinic is a professional aesthetic skin clinic that brings together state of the art equipment, best in class qualified staff with leading-edge treatments in a luxury setting.
Book An Appointment
Some
Additional Details

Is there downtime?
Expected downtime after laser treatments often varies depending on the concern being treated and the intensity of the technology. For pigmentation treatments, it is common for the brown spots to darken before flaking off. Treatments for redness and fine lines can leave the skin slightly swollen and red after treatment, however this should only last for a few hours.

Does it hurt?
It is not uncommon for patients to experience some mild discomfort, including the sensation of a snapping rubber band with each laser pulse. To ensure your comfort, you may have some topical numbing cream applied prior to treatment.
When will I see results?
Results are commonly seen over the following 4 weeks post-treatment.

How many treatments will I need?
Depending on the concern being treated, a course of 3 to 6 treatments may be required.
Book A Consultation To Discuss How We Can Help You Reach Your Skin Goals.
Talk To Our Professionals Today!
Book Now
Laser Skin Rejuvenation - Frequently Asked Questions
Yes, lasers are best for Skin Rejuvenation. They use heat to accelerate collagen production, healing several skin conditions. This provides the skin with a glowing and youthful appearance.
No, laser treatment is not painful. Usually, it has no side effects, but some patients may experience minor inconvenience that subsides within a few hours after the treatment.
Skin Rejuvenation lasts anywhere between 3 and 5 years or more. Many patients are advised to go for maintenance treatments yearly or monthly, depending upon the skin conditions.
Our skin gets exposed to the sun, dust and ageing daily. Most of us even rely on hydrating serums and UV protection creams to keep the skin issues at bay. Yet, they do not guarantee youthful-looking and taut skin. This is where Laser Skin Rejuvenation comes a saviour for all. A great alternative to traditional remedies, Laser Skin Rejuvenation promises complete skincare treatment. It is a non-invasive treatment that uses lasers to improve skin texture, reduce fine lines and wrinkles, remove skin pigmentation, and resurface the skin. It doesn't cause any pain and is much more effective than other Skin Rejuvenation methods.
Laser Skin Rejuvenation is an effective and clinically verified treatment for curing several skin problems. People who wish to get rid of fine lines, wrinkles, rough skin, stretch marks or any skin-related issue, can opt for this treatment. Other than these, it can also treat skin discolouration, scars, and premature skin ageing.