PRP for Hair
PRP For Hair Treatment. Stop Hair Fall, Get Thicker Fuller Hair.
Discover More
What is PRP for Hair?
PRP treatments work by utilising your blood's own growth factors to help restore your hair quality and encourage new hair growth. PRP contains a high concentration of platelets, a type of blood cell. These blood cells have remarkable benefits for healing and regeneration. PRP for hair loss helps to strengthen the hair follicles while stimulating dormant follicles for boosted hair growth. This treatment is dependant on the quality of your growth factors and blood so we recommend following a healthy diet and lifestyle and being well hydrated prior to treatment.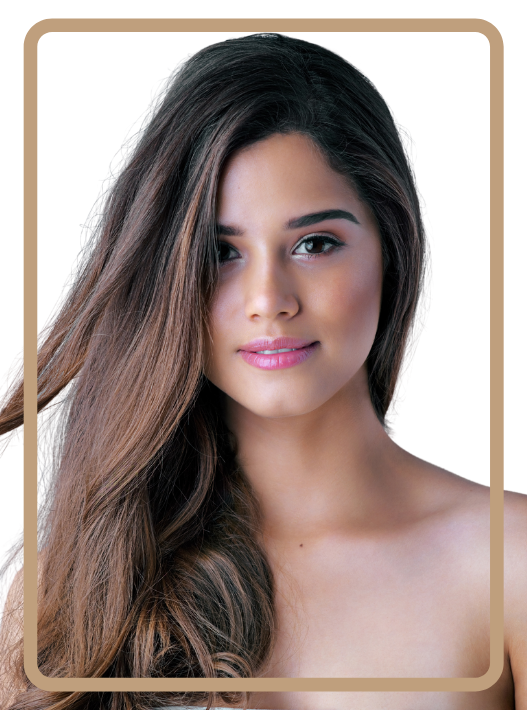 PRP For Hair Works Best For
Preventing Hair Loss

Hair Regrowth

Promoting Blood Circulation
Restoring Thick Hair

Repairing Damaged Hair Follicles
Improving Hair Texture
Real Clients
Real Results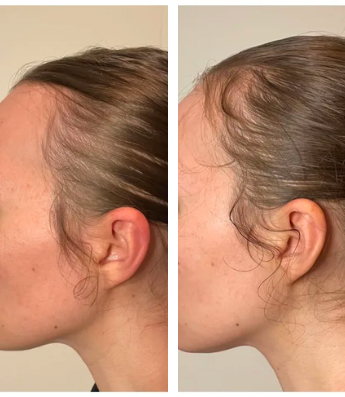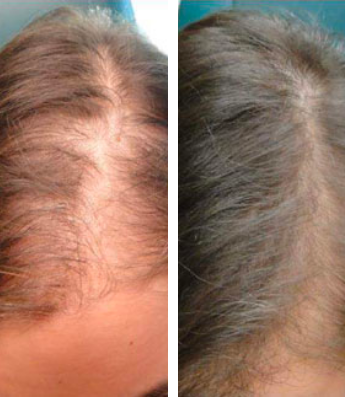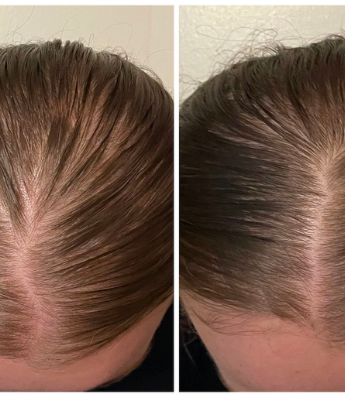 How does it work? What does it treat?
PRP For Hair
PRP treatments involve your blood being drawn, processed, and then injected into the scalp. The
PRP works to trigger natural hair growth and maintain it by increasing blood supply to the hair
follicle and increasing the thickness of the hair shaft.

PRP helps to improve hair quality and regrowth for men and women, however the use of the
treatment for alopecia is not recommended.
1ml Skin Clinic is a professional aesthetic skin clinic that brings together state of the art equipment, best in class qualified staff with leading-edge treatments in a luxury setting.
Book An Appointment
Some
Additional Information

Is there downtime?
There is no significant downtime after treatment, however mild swelling and redness at the treatment area is common. This will subside within the following few hours after your treatment.

Does it hurt?
Because the PRP is being injected there may be some discomfort, however a topical anaesthetic is used to ensure comfort.

When will I see results?
Some results can be seen in as little as 3 months, with full results noticed at 6 to 12 months.

How many treatments will I need?
We recommend 3 treatments, spaced 4 to 6 weeks apart. Maintenance treatments are recommended every 4 to 6 months thereafter.
Book A Consultation To Discuss How We Can Help You Reach Your Skin Goals.
Talk To Our Professionals Today!
Book Now
Laser Hair Regeneration - Frequently Asked Questions
Yes, treatments that involve the use of lasers are best for Hair Rejuvenation. These lasers use thermal energy to target damaged hair follicles without harming the surrounding tissues.
No, in general, laser treatment is completely painless. However, some patients may experience minor side effects like redness and swelling that will subside soon.
Hair loss and thinning affect almost everyone at some or the other stage of life. Many people already experience excessive hair loss by the time they reach 50 years. Though ageing is regarded as a common cause for hair loss and thinning, factors like heredity, regular hair styling, hormonal changes and poor nutrition contribute to these issues as well. This is where Laser Hair Rejuvenation Treatment comes into the view. It is a safe and comfortable hair regeneration process that shows quick results and requires no medication. Compared to hair transplants and grafts, it is a much safer process that restores hair health effectively. All you need are a few sessions of this treatment to get desired results.
People with a receding hairline, those experiencing diffused hair loss or hair thinning in general can opt for Laser Hair Rejuvenation.